Wedding Services
Our friendly and professional staff are dedicated to making your bridal makeup experience a stress-free and enjoyable one. From the moment you step into our salon, we strive to provide you with a relaxing and luxurious atmosphere to make you feel at ease.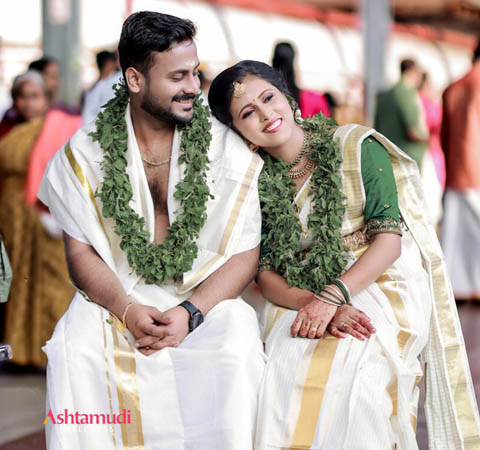 Stop searching, because Ashtamudi Wellness, the Best Bridal Makeup in dubai is here for your big day. We offer the most innovative bridal services to make you look like the princess you are! We take pride in transforming brides' looks according to their taste and style, leaving them feeling more glamorous and beautiful. Trust us to create an unforgettable and unique bridal beauty experience just for you!
We offer a range of bridal makeup services, including traditional and modern styles, to suit your unique preferences. From a natural, dewy look to a bold, dramatic style, our makeup artists will work with you to achieve the perfect balance of elegance and glamour.
In addition to bridal makeup, we also offer a variety of other beauty services to ensure you look and feel your best on your wedding day. Our services include hair styling, nail care, and skin treatments. We understand that every bride has her own individual needs and preferences, which is why we offer customized packages to cater to your specific requirements.
Book an Appointment
Get a fresh, natural look that enhances your best features with our everyday services. We ensure to provide the best possible experience and accommodate your needs.